Cartoon Family Full of Fun and Laughter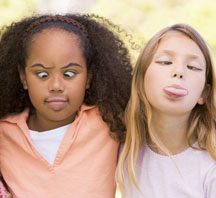 Ah, the art of the cartoon!
So unappreciated! Yet, some cartoonists can really draw, and really come up with great jokes and plots. Regardless of whether or not every (or any) cartoon would be called "great art", you should introduce the Cartoon Family idea into your house, and get everyone involved in the same comedy, or story, or both together.
Cartoons are a wonderful way for adults to laugh together with their children or, sometimes, share a "serious" adventure story with them about superheroes doing away with the plots of evil super villains.
The Cartoon Family idea is a way to bring parents and siblings closer together in an age when everyone is always busy, running around doing their own thing. The old campfire story-round is all but dead and gone, largely replaced by evening TV and DVDs. But, some evening TV and many movies aren't fit for children and adults. That's what makes cartoons so special—who doesn't love a great cartoon at any age?
Cartoons can inspire children
Cartoons also inspire children to want to learn how to draw and create animations. This could turn into their future career—and they could get paid a lot of money to have fun and enchant the lives of other people. It could also inspire them to want to become serious artists or work in the movie industry. But even if it just remains a hobby, drawing is wonderful enchantment all by itself. Cartooning is definitely known to help stimulate children's creative sense.
Now that so many of us Old People's favorite childhood cartoons have been compiled in DVD collections, we can start sharing how it was "back in the old days" with our young children. Our kids don't have to rely on us telling them about it (Zzzzzz...), they can see it all and hear it all for themselves.
Meanwhile, we Old People get taken back in an immediate way to own childhoods, when the world was still filled with wondrous stories and was our endless playground. This can remind us of personal experience stories to tell our children, stories that might entertain them or help them learn a lesson.
Cartoon Family Fun also enables us to remember vividly what it was like to be those Little People that our own children are. We adults can forget how they feel, and how they think, as we are so busy working and buying food and paying bills and getting mad at our children's "bad stuff".
Watching old cartoons with them lets us reconnect with what it's really like to sit enthralled by a dueling cat and mouse, gun-slinging dogs, coyotes who buy all kinds of stuff that blows them up but never kills them, teenagers and their talking dog who uncover the secret behind "ghosts", and superheroes who save the world when the police can't do it.
And really, wouldn't the world be better if men and women in tights and body suits ran around stopping all the bad people? Maybe we can go beyond Cartoon Family and even have Cartoon Nation some day.
Cartoon Family - ways for parents and kids to share laughter
Loads of Fun Stuff on This Page
Jan 10, 2018
Fun Party Games For Kids To Enjoy and Have Loads of FUN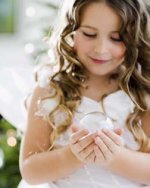 Fun Party Games with lots of ideas you can get right here and it is all free!
Continue reading "Fun Party Games For Kids To Enjoy and Have Loads of FUN"