Funny Comic Strips - Submit Yours!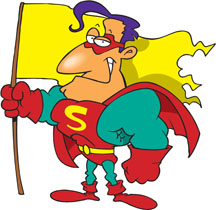 It has been a while...to see funny comic strips
Just imagine that we had a world without the mischievous antics of Tom and Jerry and Mickey and Donald to amuse us on the television. But these comic stars have been around in one form or the other for more than 2000 years! Ever since a person picked up a piece of charcoal and drew the face of somebody he did not like upon the wall in a clownish fashion, cartoons have been around to amuse the general public and make them laugh, cry or think.
Buried Cartoons?
You would be surprised to know that the excavations of Pompeii, which brought up a city that was buried more than 2000 years ago, shows cartoon characters upon the wall, especially about a gladiator, who was making a name for himself in the arena of Pompeii. Something very rude was written about him under the cartoon. As printing machines were definitely not invented during that time, nor did they know anything about paper, cartoonists did their drawings on papyrus scrolls and these scrolls were handed over to the general public. So, if you lived 2000 years ago, it was a given thing that you would be laughing over the antics of the politicians, the royal family, the stars of the day, and other notable people in society, exactly as we are doing now, when we see their cartoons in newspapers.
Making fun of everyone
However, cartoon strips came into being only around the 19th century when cartoonists began designing a series of pictorial and humorous interest, where the last cartoon would come to a very humorous and funny conclusion. Before that, you could see cartoons in the shape of just one cartoon, which would make fun of the politicians, the royal family... (so what is new?) Such popular cartoonists like Cruikshank drew his cartoons that were published in the daily newspaper. On the other hand, some of his cartoons used to be drawn and stuck on the glass of shop windows so that anybody who could not afford to buy a paper, could look at the cartoons and giggle away. At that time, a large number of people could not read and write, but they could look at the cartoons and understand what the cartoonist wanted to tell them. Cartoonists did not spare anybody or anything, while drawing their cartoons! What are your favorite funny comic strips?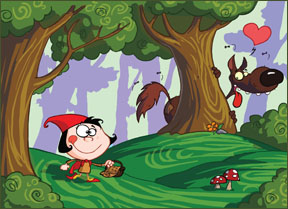 Cartoon forms to comic strips
However, cartoon strips began to be printed in newspapers and journals in the late 19th century. You could see cartoon strips in Boy's Own, where a complete story would be written in cartoon form. That made it very easy for the little people to know what the story was about. They would look at the picture and then read out the description of what the boy hero was up to! Nowadays we can see funny cartoon strips in almost every newspaper, ever since newspaper syndicates began publishing a cartoon strip every day. So, if you are hooked on the adventures of Tarzan, Garth, Modesty Blaise, Bringing up Father, Mutt and Jeff, Blondie, Garfield, and such other enjoyable characters, it's a sure thing that you grab the newspaper every day to see what comes next...
Some really funny comic strips
The strips that you read, especially Batman, Superman, and other DC comics have adventurous comic strips, but funny comic strips come in the form of Archie, Jughead and the gang, Dennis the menace, Sabrina, Calvin and Hobbes and even Garfield, among others, which make you really laugh out loud. So one should thank the cartoonist, who thought up the idea of funny cartoon strips!
---
Funny Comic Strips—With Elements of Fun, coming soon
Jan 10, 2018
Fun Party Games For Kids To Enjoy and Have Loads of FUN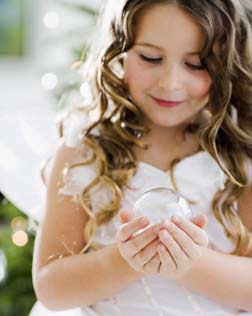 Fun Party Games with lots of ideas you can get right here and it is all free!
Continue reading "Fun Party Games For Kids To Enjoy and Have Loads of FUN"
A Kid-Friendly Family Site

For funny stuff check here.
---
Funny cartoons are a great way to add laughter and bring some more happiness into your life. Laughter is contagious and so is the clean humor found at Family Fun Cartoons.




Enjoy This Site?
Then why not use the button below, to add us to your favorite bookmarking service?



Copyright © 2008-2010 All Rights Reserved Family Fun Cartoons