Family Film Reviews of The Latest kids Movies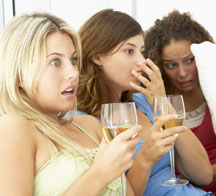 There are several new movies out that are worthy of family film reviews with a few things to know before you take your young children to see them.
This column on Family Film Reviews should address any movies unsuitable for Kids! There are some that are highly popular, but geared towards the older teenagers and up because of sexual behavior, partial nudity or material that can cause nightmares.
You still have to consider the ads and previews that you might see which you have no control over.
In an effort to make more revenue, movie makers and cinemas have now loaded a bunch of ads-in-your-face on the big screens that are intrusive and obnoxious to most movie goers.
Even the previews have gotten out of hand as cinemas fight for the entertainment dollar that has more families staying at home to watch movies. Television ads are becoming obnoxious and they interrupt the flow of the rented movies and ones on the premium movie channels.
In family film reviews, we review some of the most recent releases and how appropriate they might be for the 9 to 12 years old children, which fall under the PG rating. Despite some of the pitfalls of the most recent new releases, these family film reviews show these are worthy of seeing, you just have to consider your child's maturity level:
Michael Jackson: This is It! is a movie that will be appreciated by Michael Jackson fans, but beware that there is a lot of crotch-grabbing, butt slapping and other actions between the dancers that might be a little too sexual for younger children. This movie is features some blood and gore zombie rehearsals that might frighten younger children and make them have nightmares. It gets great reviews for the more mature teenage children, even though it has a PG rating.
Astro Boy is a cartoon robotic boy that has super strengths and encounters all types of characters that makes this an interesting movie for the younger children. There are some sinister schemes and perils, so it got a PG rating, but for the most part they aren't threatening because it is a cartoon setting, which keeps younger children interested, in fact it is a great movie for the entire family, especially those members that are tired of cartoon talking animals.
Disney's A Christmas Carol 3D is a great Disney remake that is rated PG because there are some scary sequences but it features Jim Carrey as the voice of Scrooge, and he has seven roles in this Charles Dickens remake. See if you can find them all, but it includes the ghosts of Christmas and some others. This 3D adventure brings new life to this movie and the whole family will like it to get in the Christmas mood since it is just being released November, 2009.
Disney's The Princess and The Frog hasn't been rated yet, but it is due for release the first of December 2009 and it is a 2D animated story that is set with a frog prince living in the bayous of Louisiana. With a kiss, he can return to human and this classic remake of a favorite children's story has a modern twist featuring cartoon sets in the New Orleans and adventures through the bayous, making it educational and entertaining for younger children and the entire family.
---
Despicable Me— Meet the Minions!
— Surrounded by an army of tireless, little yellow minions Gru, vanquishes all who stand in his way. That is until the day he encounters the immense will of three little orphaned girls who see something in him that no one else has ever seen: a potential Dad.
If you have seen the movie, let's have your review, share it with other people who's love to hear your story!
Family Film Reviews, Let's Have Your Ratings on These
Let's have YOUR Views on the movies you've seen
Write a few words on what you have liked - and disliked about the family movies you have seen. People love to hear your story.
What Other Visitors Have Said
Click below to see contributions from other visitors to this page...

A Kid-Friendly Family Site

For funny stuff check here.
Funny cartoons are a great way to laugh and bring more happiness into your life. Laughter is contagious and so is clean humor found at Family Fun Cartoons.





Copyright © 2008-2010 All Rights Reserved Family Fun Cartoons